The following details the easy and economical nature of making stickers -
Low overhead (doesn't take much time or money to start):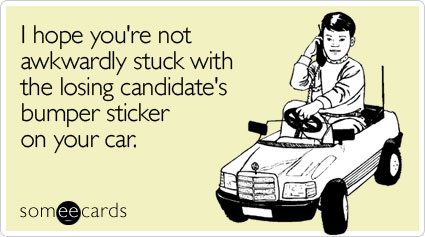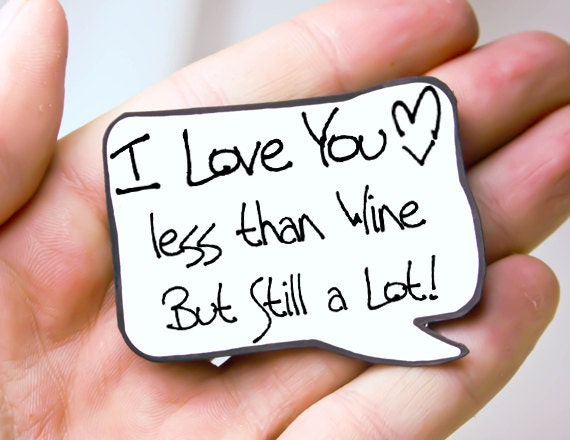 1
Want to make $75-95++ off a $15 investment?
If you don't have any money to start with, show someone this business plan and
get them to invest
.
Offer a five dollar return! Save your money for the next start-up!
This is a great fundraiser or simply a way to earn some extra money.
If you

pick a charitable cause

to donate a portion of your proceeds to,
which is highly recommended,
since it will help you sell more stickers, be sure to advertise that when selling!
Say

: "A portion of the proceeds will benefit my class field trip."
OR: "The sale of these stickers will help buy stuff for needy families."
OR

: "I am selling these to raise money for orphans."
Or whatever it is that you want to do.
Perhaps you are selling them for a much needed bike. Honesty is always a good selling point!
Don't be fooled - adults love stickers as much as children. So, if you want to sell them to help pay your bills, that is just as respectable (but, of course, you don't have to say what the money is for)!!
It's EASY to make stickers!!! Just follow these instructions:
Use label sheets. CLICK HERE TO buy for cheap online or in store.
You'll get about 750 labels for about $9.00.
That means each blank sticker costs you 1.2 cents ($0.012).
You can print black & white at most places for ten cents a page.
At 30 labels per page, there are

25 pages in your 750-label pack

.
That means it costs you about $2.50 to print all 750 labels.
We'll estimate the printing cost to be $0.004 cents per sticker.
TOTAL COST OF MAKING EACH STICKER:
$0.004 (the printing cost) + $0.012 (the label cost) =
no more than $0.02 cents a piece + YOUR TIME
You'll need to

find someone with a printer

that has the computer program Word, which makes printing labels easy. Get them to help you figure out how to do it right. Test on normal paper first, so you don't waste your precious labels. CLICK HERE TO read an article about

how to print labels

. Many teachers or librarians will be able to assist you. Just make sure that you put your label paper in the printer properly after you've tested.
HOW TO

DESIGN YOUR STICKERS

:
Pick sayings. Make some up. Pick a font that gives each expression character! Make the font as BIG as possible!
Pick 5 examples (to make five sheets per example) or do it however you like!
1. God Loves You!
2. Smile! You're Perfect!
3. Life Is Beautiful!
4. Love Is Everywhere!
5. Everyday Is Better!
Customize your stickers to promote certain football teams or organizational goals. Target your audience like a writer! Who will you be selling to? What do they like to do? Rip-off sayings, if you want to (but, use quotes):
1. "A Very Merry Un-Birthday!"
2. "Make A Wish"
3. "Wish Upon A Star"
4. "I Believe I Can Fly"
5. "I Am The Light Of The World"
Sell a whole sheet of stickers (30 count) for fifteen cents a piece!
That means that they can buy 30 stickers for $4.50, and you will have made $3.90!
TOTAL PROFIT OF EACH 750-STICKER PACK (black and white):
$3.90 (per page) x 25 (pages) = $97.50
If you want to make even more money and think you can sell individual stickers for a quarter a piece in a reasonable amount of time, GO FOR IT! Just cut the printed label sheet into individual stickers as neatly as you can. If you want to you may cut the tips off the corners to make them look fancier.
You can also use shears that leave a designed edge. Shop for "decorative shears" online if you cannot find them locally. Wal-Mart should have a relatively cheap pair available in the crafting section.
When Selling Stickers!
ALWAYS BE SAFE & USE THE BUDDY-SYSTEM!
NEVER GO ANYWHERE WITH ANYONE
OR EVEN WALK INTO AN AREA THAT THERE ARE NOT A LOT OF PEOPLE!
ALWAYS USE YOUR INSTINCTS:
IF YOU FEEL IN DANGER YOU PROBABLY ARE! BE CAREFUL!
Places To Sell Stickers:
Football Games
Pep Rallies
To Your Neighbors
At Dinner Parties
At The Park
On Facebook
Before And After Classes, Conventions, Meetings, Seminars, Church
Be specific! Or be vague ...
If you're going to a football game, make team spirit stickers.
If you're going to church make spiritual stickers.
You can even make stickers to raise awareness for the charity you support.
If you're going somewhere that people like the outdoors make stickers about sunshine!
If you're selling for a specific group (like Girl Scouts) make stickers to praise them!
A great charitable cause is helping provide clean safe drinking water for the 1/8th of the world population that does not have access to it.

Give your money to Charity: Water. Only $20 will provide one person water for 20 years through the well-drilling they do around the world.
CLICK HERE TO learn more about becoming selling stuff.
If you can,

put some simple pictures on your stickers

. Use this program: http://www.sumopaint.com/start/ to design a basic picture and then add that to your Word label for extra flair. Simply save the image you create and then size it small enough to be on a label/sticker once you 'insert' it into your document. Make sure you place it properly.
If you have access to

color ink

on the printer you are using, USE IT! You'll probably sell your stickers faster! So, if you're printing color stickers, just give them $15 ($0.50 a page). You may want to consider tipping them an extra $5, as well.
There are many uses for stickers!
Stick them on magnetic strips & make magnets. Sell at a higher price, of course!
Stickers can be used:
On the inside of book jackets,
on greeting cards,
on students work,
to decorate various items,
to 'vandalize' the stuff of others,
to put on announcements/flyers/etc.
Make your own list of what stickers can be used for in order to entice your clients.
CLICK BELOW to read the article:
"Sell Anything!"
2